Listings tagged: Downey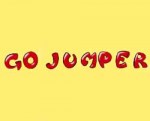 From the Go Jumper website:
Delivering Happiness
Our values are based on the happiness of our main clients, the kids! The most exciting experience is to read the testimonials of glad parents describing the joyful look on their children's face when our Bouncer arrives.
We are committed to serve the best products, with competitive prices and offering and amazing customer service experience, from the first contact when ordering the jumper until the time it is picked up at your house, from our experienced and polite crew.
Go Jumper is a family owned and operated business in Orange County and Los Angeles, California. With over 9 years experience in the Bounce House Rental industry, our promise is to deliver the best service and products in town, and we are sure you will be happy and turn into a loyal customer.