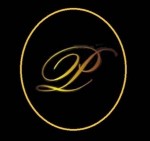 Long Business Description
Information about Palacio Banquet Hall from their website:
http://palaciobanquethall.webs.com/
At Palacio Banquet Hall, we are focused on providing  our services with the highest levels of customer satisfaction since 2005 – we do everything we can to meet your expectations and make your dreams come true.  We also provide our customers with reasonable prices. We've got amazing prices, the best prices in the valley.
We invite you to help us bring your special day to life. Experience paired with flexibility allows us to create the perfect setting for a memorable event.
An indoor Reception and Ceremony Site, Cocktail Room, Bridal Room, and a striking staff to make your celebration like no other before. The high ceiling are appointed with a delicate crystal chandelier, and an integrated sound, video, and lighting system.
We offer various packages and customized ideas for any occasion you may have. Our catering services features delicious selections from worldwide cuisines including American, Mediterranean, Mexican and European. All cuisines prepared freshly by our Las Vegas Chefs Marina and Greg. Also, Glowing décor with dazzling centerpieces can be added to intensify and accent on the beauty of your event.