NB Pictures by Natalie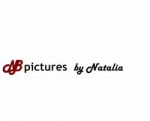 From the NB Pictures by Natalie:
My name is Natalia Barsegjana, and I am a professional photographer in area of Southern California. I was born in Riga (Latvia), and from the age of 25 I was living in Italy for 10 years. From 2004 I am residing in Los Angeles, CA where I started as a professional photographer. After 2 years of experience and work with an Italian photographer, I have begun my own business in Dicember 2006. NB PICTURES offers to you professional Photography & Video Services, high quality of its products and a good treatment of our clients. I speak English, Spanish, Italian, Russian, so there are not boundaries, I would love to work for people of different nationalities. If you really like my work and want me to be the photographer of your special day, please call me (or email) to get information and set an appointment. Thank you!