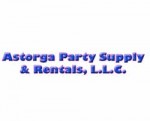 Long Business Description
Information about Astorga Party Supply & Rentals from their website:
Astorga Party Rentals has a mission to provide a wonderful quality experience for every client. We serve most of Southern California including Los Angeles, Orange County and the Inland Empire. Our staff and inventory are ready to help you create an unforgettable event whether it be a small Children Birthday Party in need of a few table and chair rentals or a large Corporate Event requiring huge canopy and outdoor heater rentals.
Are you planning a big party or event? We have all the items you will need to ensure a smooth and fun event. First you will want to make sure you have a place for your guest to eat and sit. Our table and chair rentals are always listed at great prices and we carry a huge stock. If your party is going to be outdoors we carry Canopy Rentals that will keep your guest in the shade on a hot day or dry on a rainy day. On cold nights many clients choose our Outdoor Patio Heater Rentals to maintain a warm atmosphere for their guest. Is the food for your party going to be catered in or made at home? If so then we can help keep your food warm with our Chafer Rentals at great prices. Many clients choose to make the evening fun and formal with our Cocktail Table Rentals matched with beautiful Linen. The Dance Floor Rentals are always a party favorite allowing for a place for your guest to enjoy the music. Bring life to the party with our Margarita Machine Rentals and ask about our different flavors available.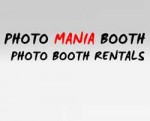 Long Business Description
Information about Photo Mania Booth Rentals from their website:
Photo booth rentals are available for your special event! We are located in San Fernando Valley, Ca. & are willing to travel everywhere in San Fernando Valley & Southern California to make sure your event is unforgettable. If you want to spice up your event, a photo booth is the way to go! Whether it's a Wedding, Bar/Bat Mitzvah, Prom, Graduation, Birthday Party, Anniversary, Quinceañera, Sweet 16, nothing adds to the fun than a classic photo booth. We also have photo booth rentals for your corporate event, including holiday parties, fundraisers and everything in between. There simply is nothing as fun as a photo booth to make your event unforgettable! With our experience with photo booths, you are sure to capture the most extreme, personal, intimate, hilarious and unexpected photos that you often miss. Indeed, photo booth rentals for your event will "make a good time into a great time."
Each photo booth rental also gets you a wide variety of layouts and colored backdrops that help you create a theme or exact look that you want.