Panda Jumpers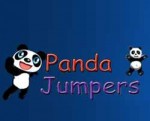 From the Panda Jumpers website:
Panda Jumpers understands the needs of our customers as we not only produce inflatable's but we are a Party supply company in the Southern California area. Panda Jumpers provides every thing from Inflatable's, games, food machines, and much much more.
We understand that every party is special and that we should be prepared to give a wide variety of products to fit today's market place. Panda Jumpers provides Themed parties for boys and girls, Parties that our large or small, Panda Jumpers does it all.