Listings tagged: maternity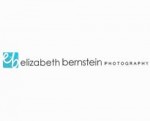 From the Elizabeth Bernstein Photography website:
Elizabeth + Matt
My husband Matt helped me develop my photography skills when he would sit with me in college as I endlessly critiqued my work.  He has a wonderful eye for composition and a tireless work ethic.  We typically shoot weddings together and occasionally portrait sessions.
We have photography experience in the following areas:
Families & Children
Weddings
Maternity & Newborn Portraits
Engagments
Renewing Vows Ceremonies
Corporate & School Events
Fundraisers/Silent & Live Auctions
Corporate Headshots & Promotional Photos