Listings tagged: orange county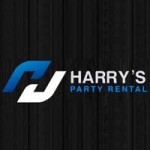 Information about Harry's Party Rentals from their website:
http://www.harryspartyrental.com/
Want to celebrate your personal event and looking for a party service to help you? No worries. Harry's Party Rentals is the right place to be. Our professional staff will make your event hassle free and beautiful. Since 2001 Harry's Party Rentals has been offering fast reliable service at the most competitive prices. As a professional, full-service party rental company with a large warehouse Harry's Party Rentals holds one of the most comprehensive inventories in the industry.